EO Israel member expands hotel chain with affordable 'tourist village'
As the Sea of Galilee explodes in popularity as a tourist desination, EO Israel Engagement and Integration Chair and CEO and Founder of the Metailim hotel chain, Bathen Yeshua, is combating the proliferation of luxury hotels that are driving up the price of accommodation in the area with a unique "tourist village" designed to cater to all kinds of travelers.
Yeshua's Metailim has partnered with Kibbutz Tel Katzir to beginning work on the village, called Agama, with construction scheduled to complete in 2025. According to Yeshua, the Agama is part of Metailim's new expansion strategy based on providing affordable accommodation for travelers and will require a total investment of ILS65 million (approximately $18 million) will be invested in the hotel.
In recent years, the construction trend around the lake has been toward luxury hotels, which has increased the cost of accommodation," said Yeshua. "The vacation village of Agama is expected to change this reality significantly – on one hand a beautiful, high-quality hotel, and on the other, one that will be attractive in terms of price and provide everything that 'Metailim' knows how to provide."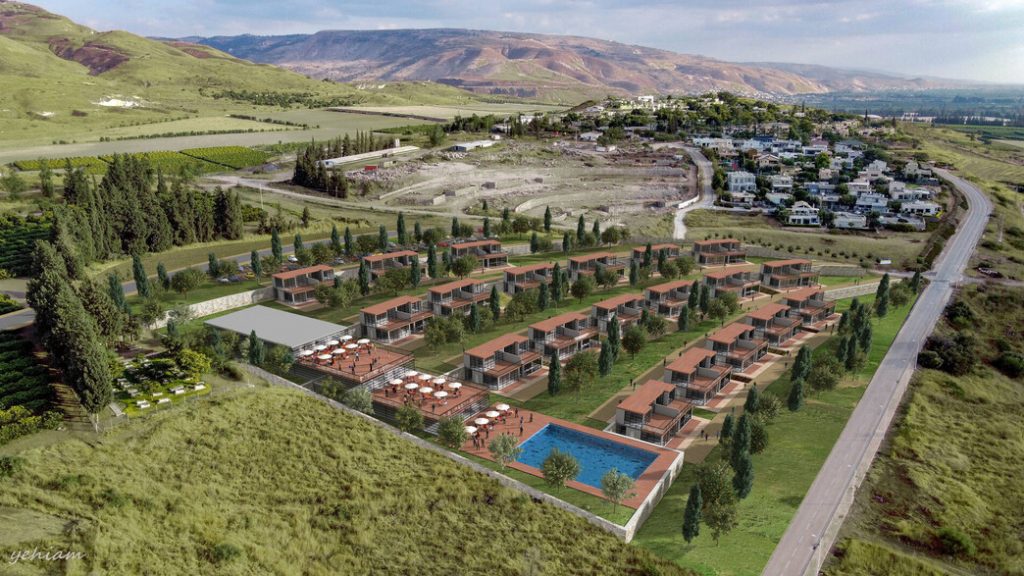 Agama will be built on 5.4 acres of land and will include 120 structures, each with 2 rooms (a bedroom and living room where children can sleep). These units are intended to accommodate young families, tourist groups and digital nomads alike, and Agama will also have a swimming pool that over looks the Sea of Galilee.
"The Sea of Galilee is the largest and most significant lake in Israel and is surrounded by exceptional tourist destinations like hot springs and the landscapes of the southern Golan Heights," highlights Yeshua.
The Metailim hotel chain currently operates 6 hotels and one camp site, all of which are located near the Sea of Galilee and its various tourist destinations.